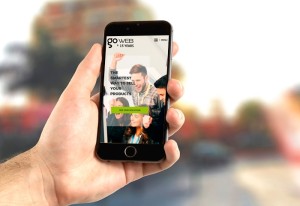 Google search algorithm has undergone a radical change that will have consequences for the sites that do not have a version for smartphones and tablets.
The sites whose construction takes into account the mobile devices, considered mobile friendly, will be favored in the polls, shooting those who have only a thought out design for desktop or laptop to places with less visibility.
A page is considered to be mobile friendly if its not require the use of extra software on mobile devices; easy to read without being necessary Zoom changes; adapting the size of its contents to the screens of the devices to avoid constant changes in the page scroll; and placing the links in areas that do not lead users to accidentally click on access to unwanted pages.
Google started to use mobile friendly as a mandatory criterion when it presents a ranking of websites after a search. "This change will affect searches on mobile devices in all languages ??of the world and will have a significant impact on our search results. Consequently, users will find it easier to obtain relevant results, high quality research, which are optimized for their devices, "the company said.
This impact that Google says will be huge, we can not forget that currently, more than 60% of the online traffic is done on mobile devices. Despite the time that has elapsed the ad and its implementation given for websites to adapt to smartphones and tablets, there are those who speak in the event that is coming one catastrophe that will endanger the ranking of millions of pages.